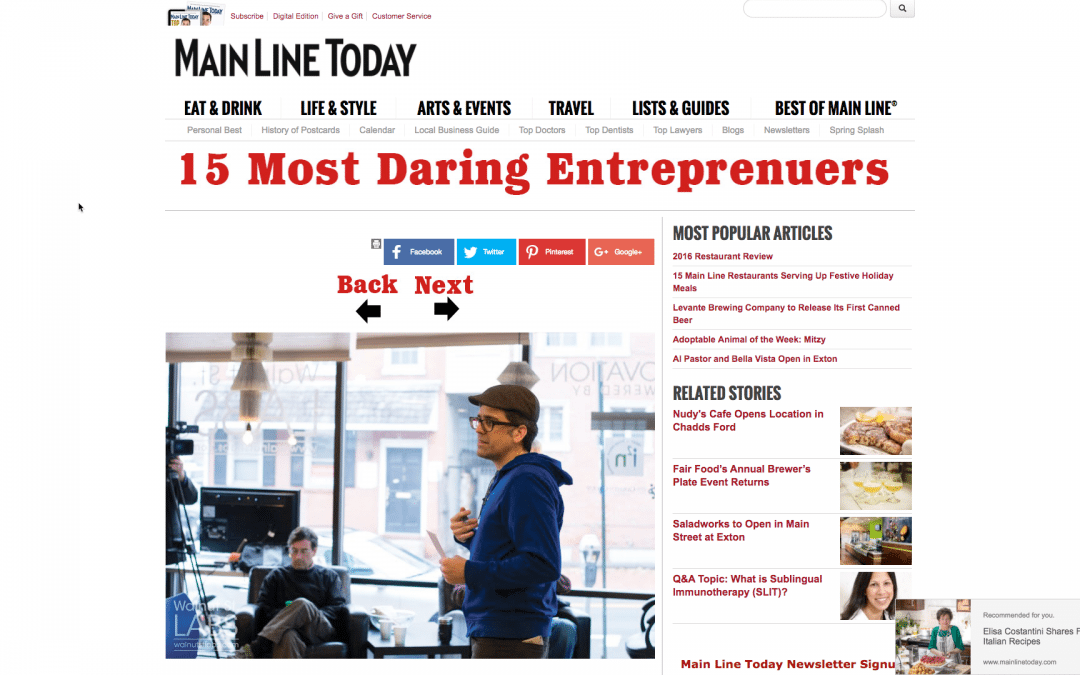 The word "entrepreneur" is overused. Hackneyed. Trite.
But what other word is there?
My definition is somewhere around here: an entrepreneur is someone who can create new energy and then guide that energy to a beneficial, outsized outcome. At some level, however, he/she is an artist — which I generally define as this: someone who can reorganize reality into a novel state which impacts those who see it or interact or experience it.
Definitions sometimes are the problem. Seeing, knowing, doing, sharing — action takes you closer to the definition.
I'll just share this tidbit and say thanks Main Line Today for the exposure of what we've been doing at Walnut St. Labs!
Part innovation center, part work-space and part auditorium, Walnut St. Labs is a regional epicenter of tech entrepreneurialism. It hosts networking events, brainstorming sessions, and talks from the region's most successful tech entrepreneurs. "We created an ecosystem, the purpose of which is to build and generate ideas," says founder and CEO Chris Dima.

That wasn't Dima's goal when he got to Walnut St. Labs in 2013. Then, it was just shared office space. Dima was working for Economy.com while expanding his own software-development and marketing company when the lease expired. Five other entrepreneurs worked in the building. "No one wanted to, so I signed the lease myself," says Dima. "I created a logo and hung a piece of paper on the front door with tape. Walnut St. Labs was born. Lesson learned: You can wait for other people to lead, or lead yourself."

Grants from the Chester County Economic Development Council helped Dima transform the former taxi garage into an innovation center. "You need a clubhouse where like-minded people can gather," he says.

In early 2016, Dima moved Walnut Street Labs to a new space—still in West Chester and with the same vibe. "I want to nurture tech entrepreneurship in the suburbs—and Chester County, specifically," he says. "That's who I am, and that's the story I want to tell."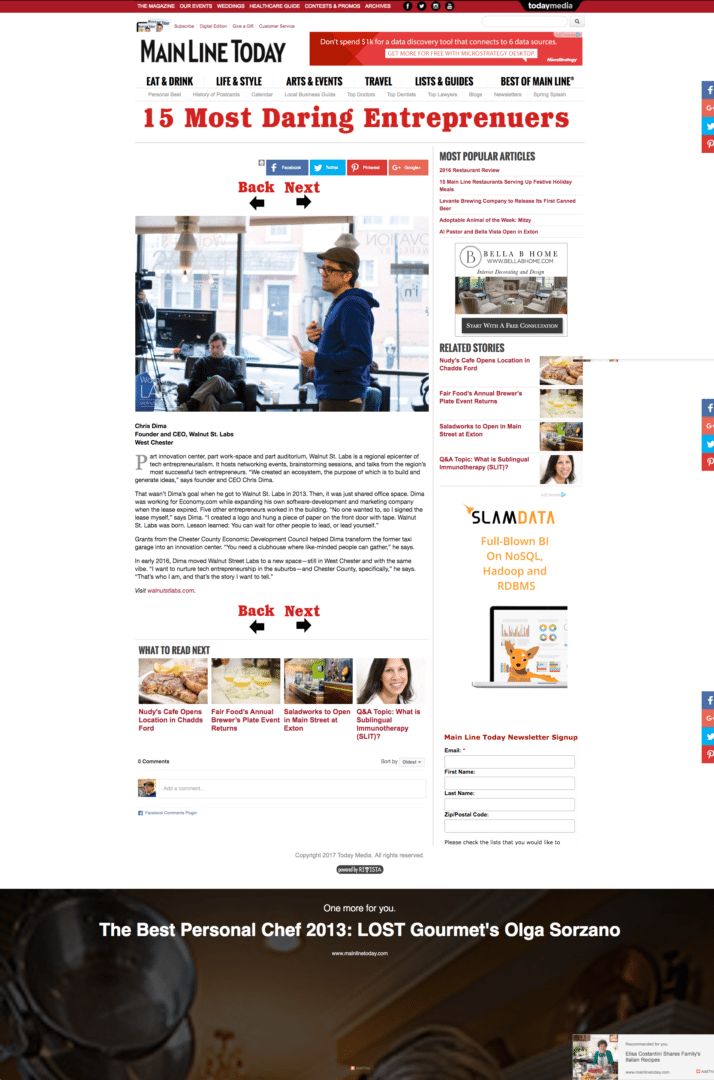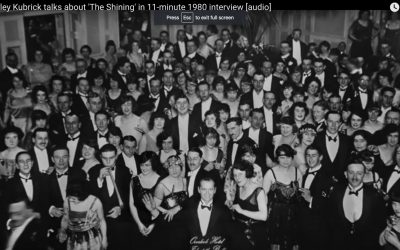 "I don't find any systematic way of reading. it's a terrifying prospect to realize all the books around the world that you're never going to read, what you should read. So i find that reading at random — that seems like the best...
read more